When it comes to low-slope roof systems, BUR (Built Up Roof) membranes have been in use longer than any other system at over 160 years and counting. While building design, roofing materials, application techniques and environmental standards have all continued to evolve, BUR has remained a top option thanks to the simple fact that it is long lasting, cost effective, energy efficient and PROVEN.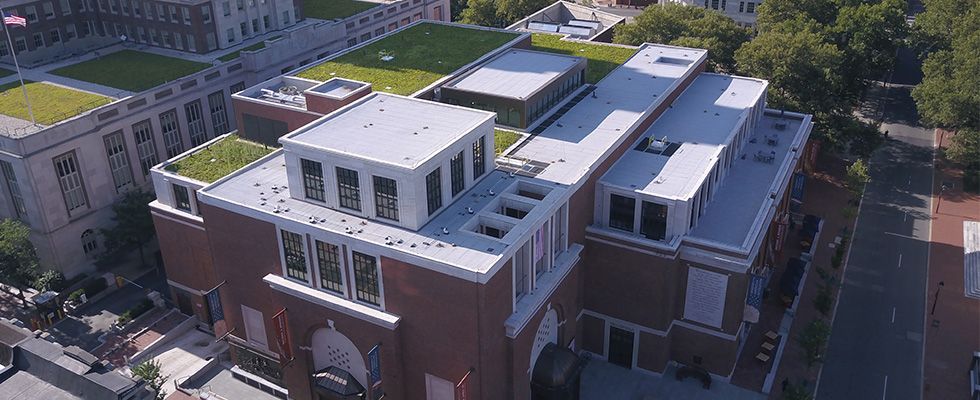 LONGEVITY – BUR has long been recognized as one the most durable and sustainable systems available to building owners. This is due in large part to the highly redundant nature of the system. Built-Up roofs incorporate multiple layers of asphalt alternated with ply sheets to achieve a uniquely rigid and stable surface with many layers of backup to stop water intrusions into the building. This redundancy also makes BUR systems easy to repair and maintain; and with the use of certain coatings that reduce thermal cycling, BUR lifecycles can be extended almost indefinitely.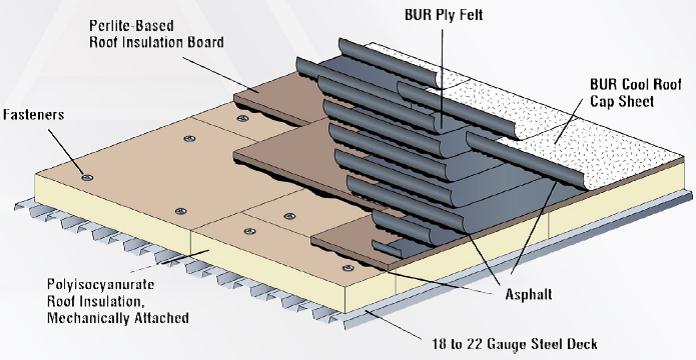 ♦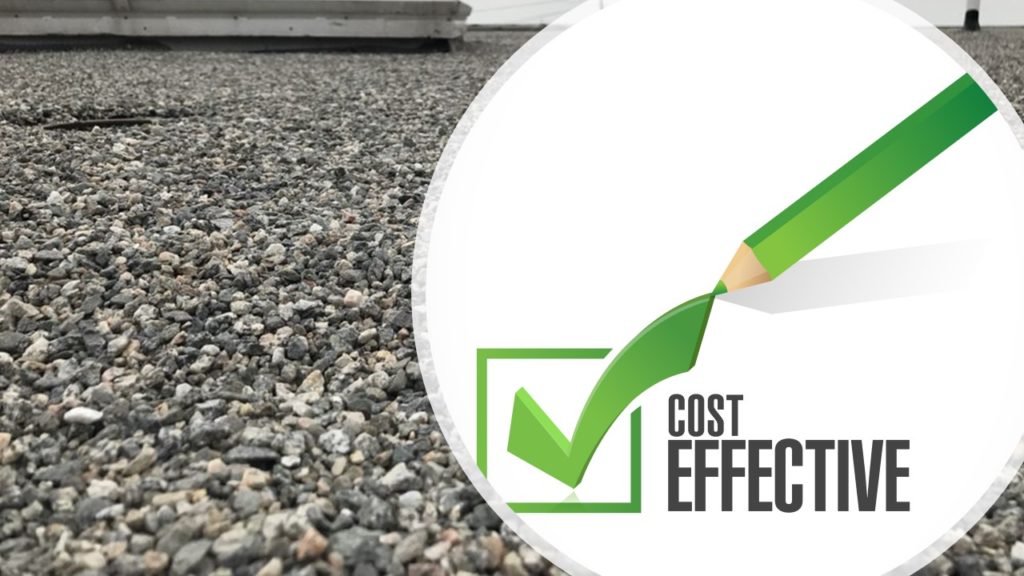 COST EFFECTIVE – To evaluate how cost effective a roofing system is, one must consider many factors.  How long is the service life? Is the system energy efficient? How susceptible is the system to storm damage and environmental factors? How costly are maintenance and repairs? Lifecycle cost is one area where BUR really stands apart from other systems. While initial install costs may exceed that of other methods, the comparative longevity of the system and superior resistance to hail damage, wind uplift damage and mold and mildew decay make BUR the cost effectiveness choice for building owners and contractors looking to get the most out of each dollar spent.
♦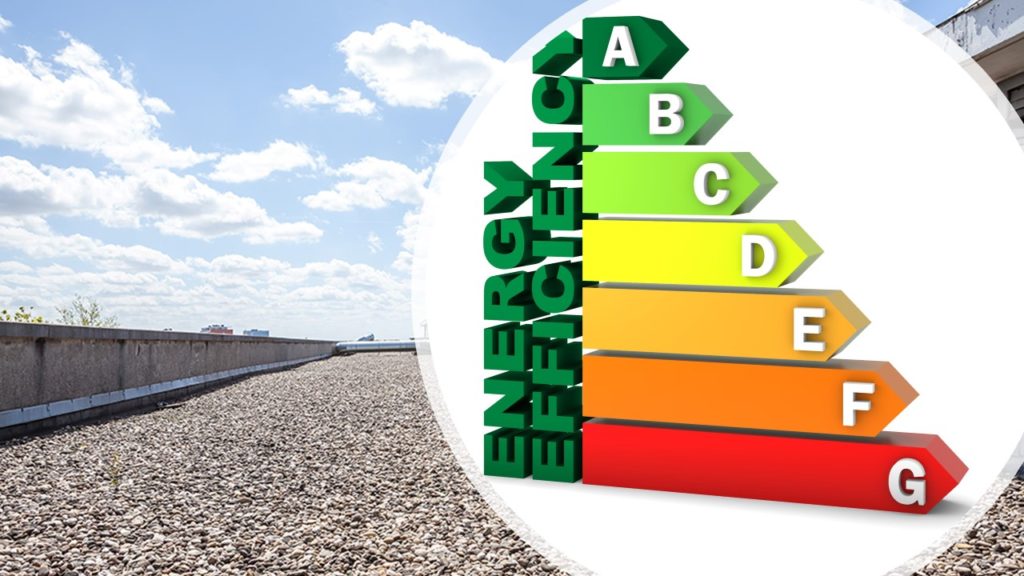 ENERGY EFFICIENCY – The proliferation of single ply roof systems has largely been tied to the "Cool Roof" movement wherein the use of reflective roof membranes as a means of reducing the cooling load on a commercial building has become commonplace. This is an area where BUR systems traditionally lagged behind performance wise. Today however the use of white solvent and water-borne asphalt coatings, elastomeric coatings and/or highly reflective cap sheets has emerged as a means of making BUR roofs compliant with cool roof energy standards. So not only can BUR systems be made "cool", a BUR roof built to cool energy standards is often the most energy efficient option in climate zones where heating and cooling costs are more evenly split over the course of a calendar year. Whatever the climate, BUR roofs are perhaps the most adaptable providing contractors the ability to choose the exact level of reflectivity needed for a specific building type and environment.
 ♦
PROVEN – As mentioned, BUR is time  tested and field proven to a degree that other systems cannot match. The only way a technology can maintain such a lengthy stay in the realm of relevance is by being reliable, dependable and adaptable.  If you don't believe us, just ask the government. The U.S. government, who maintains the largest portfolio of commercial/industrial buildings in all climate zones, has concluded that asphalt built-up roof (BUR) membranes are the number one option for low-slope roofing applications for its buildings. Click the image below to read their findings.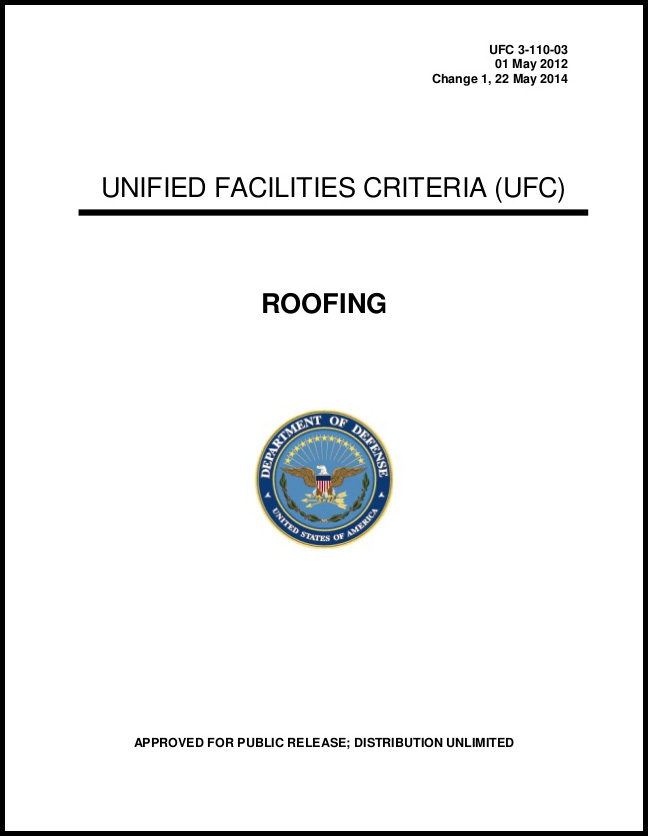 United Asphalts manufactures the highest quality roofing asphalt available to contractors today.
Phone
Office: (800) 466-5431
Fax: (303) 287-8285
Location
4306 E. 60th Ave.
Commerce City, CO 80022
Open Hours
Mon: 8am – 5pm
Tue: 8am – 5pm
Wed: 8am – 5pm
Thur: 8am – 5pm
Fri: 8am – 3pm
Sat: By Appointment
Sun: Closed