An all-new product from United Asphalts! Choose ENDURAflex HT SEBS Polymer-Modified Asphalt when you need a built-up roof that can withstand the most extreme conditions.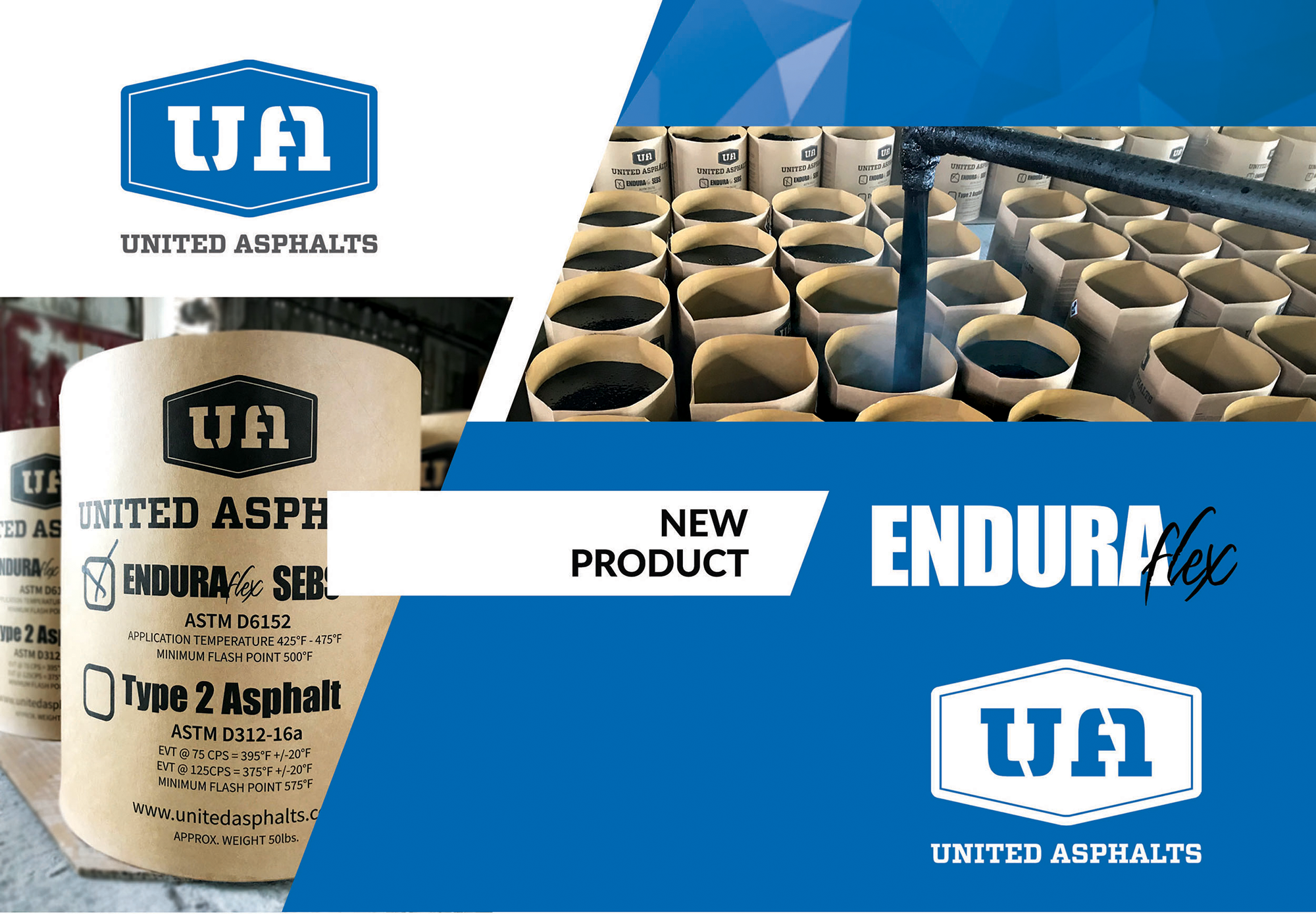 ENDURAflex HT – SEBS Modified Asphalt
When your Built-Up jobs demand the absolute best, choose United Asphalts ENDURAflex HT SEBS Modified Asphalt. With SEBS modified asphalt you get the best of both worlds. Specifically, the waterproofing and weatherability of traditional asphalt along with the tensile strength, elastic recovery and resistance to UV degradation that SEBS provides. Get superior adhesion and resistance to cracking and delamination at low temperatures. When you need the most durable roof available, choose United Asphalts ENDURAflex HT.
Details

More architects are specifying the use of SEBS for Built Up Roofs on schools, military & government installations
Best performance in extreme conditions including hail and high heat
Improved UV resistance over oxidized asphalt and SBS asphalt
Low permeability of water means excellent waterproofing properties
High tensile elongation allows movement without breakage
No New Equipment! – Thermal stability means no jacketed kettles required
Ideal for use in Vegetative and Inverted roof systems
Easy to Handle 50# Keg
48 Baby Kegs per Pallet
20 Pallets per Truckload
960 Baby Kegs per Truckload
Average Full Truckload Weight = 48,000 lbs.
A United Asphalts Exclusive!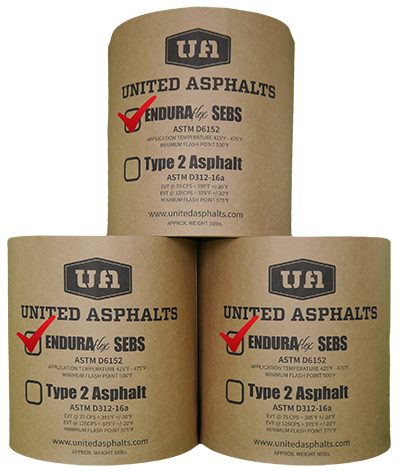 Superior Packaging
Every pallet of asphalt shipped is protected by our heavy 6mil heat shrink shrouds.
These high-quality, durable shrouds ensure that our asphalt will hold up in your inventory under the harshest of conditions.
Reduce inventory loss
Order more when prices are lowest
Greater customer satisfaction
ENDURAflex HT SEBS Modified Asphalt Meets or Exceeds ASTM D6152 Standards
| | ASTM D6152 | ASTM D6152 |
| --- | --- | --- |
| | MIN | MAX |
| Softening Point, (F) before & after heat exposure | 185 | 275 |
| Softening Point (F) change after heat exposure | -9 | 9 |
| Flash Point (F) | 500 | - |
| Penetration, units @77 (F) before & after heat exposure | 20 | 60 |
| Penetration change @77 (F) before & after heat exposure | -5 | 12 |
| Solubility in Trichloroethylene % | 99% | - |
| Tensile elongation, % @77 (F) | 750% | - |
| Elastic Recovery % | 80% | - |
| Low temperature flexibility, pass at (F) | - | 20 |
| | | |